Administration
The Administration of the day-to-day business of the Township is performed by the Township Manager and Administrative Assistant.
Township Manager/Secretary/Treasurer
Crystal Brown
Crystal is currently serving Robinson Township in the capacity of Manager/Secretary/Treasurer/Right-to-Know Officer. She has many years of municipal experience, having served in the capacities of Auditor, Earned Income Tax Collector, and general office assistant in South Franklin Township, and most recently as Assistant Administrator of the Washington County Sewage Council. Her position at the Washington County Sewage Council gave her the great advantage of working with every Township and Borough in the County, learning their laws, their Boards, and their personnel.
"I will work hard to justify the Board of Supervisor's faith in me. I have already greatly enjoyed getting to know Robinson's residents, and look forward to providing the community with excellent service as the Township moves forward into an exciting new chapter."
Township Administrative Assistant
Julie Ann Dotson
Road Department
The Robinson Township Road Department is comprised of two full-time employees dedicated to the 21.3 miles of Township roads. John Ramacker, Road Foreman, and Bernard Boocks, heavy equipment operator work Monday through Friday, 7 a.m. to 3 p.m. and are on on-call 24 hours a day for inclement weather.
T3 Global Strategies, Inc.
Keith Straight, P.E.
10 Emerson Lane, Suite 808 Bridgeville, PA 15017
412-221-2003 Ext. 111
Strassburger McKenna Gutnick and Gefsky
Four Gateway Center, Suite 2200, 444 Liberty Avenue Pittsburgh, PA 15222
412-281-5423
McDonald Police Department
151 School Street McDonald, PA 15057
724-926-2105
Emergency: 911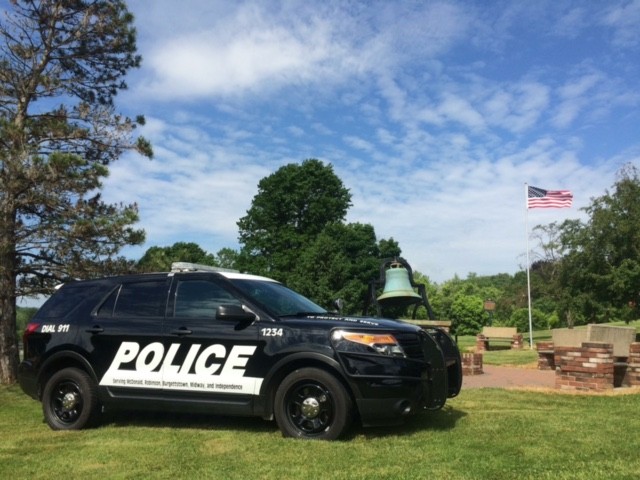 McDonald Volunteer Fire Department
150 North McDonald Street McDonald, PA 15057
(724) 926-9190
Emergency: 911
Midway Volunteer Fire Department
99 St. John Street Midway, PA 15060
(724) 796-3141
Emergency: 911
Municipal Court
District Magistrate will serve a 6 year term when elected.
District Justice 27-3-06
Traci McDonald-Kemp
3441 Millers Run Road, Suite 103 Cecil, PA 15321
(724) 745-8515